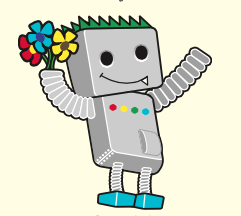 The chances are good that you found this site by a good old google search. How did this website get into google, why is it ranked highly or not. Having a Google ranking and understanding how your got it and how to maintain it is crucial to your online business. We've been tweaking website to rank highly in Google and other search engines since 2004. Let our team analyze your site and come up with a comprehensive plan to get you great search ranking.
A side note on SEO services from some SEO companion. No company can guarantee you a certain result OR ANY RESULT in Google, if they do they are lying and I would polity hang up the phone. These companies normally call you up and promise you the a number one spot in Google. The irony is if they had this ability they be billionaires and wouldn't need to work some minimum wage job calling up every business they can find and making false claims.
So what can be done. Well we'll see how you rank currently and come up with suggestions to perhaps rank you website higher. We make no guarantees but in the years we've been doing SEO we've never found a website we couldn't help. We'll explain to you the importance of fresh, timely content – hint, get blogging an d how you can leverage social media to your advantage.
We'll also get your site up to date with Google AMP technology.
Call us today for a free Boulder, SEO consultation – 303.731.6690
Tips on hiring an SEO consultant from Google.