Dan Curtiss Industrial Design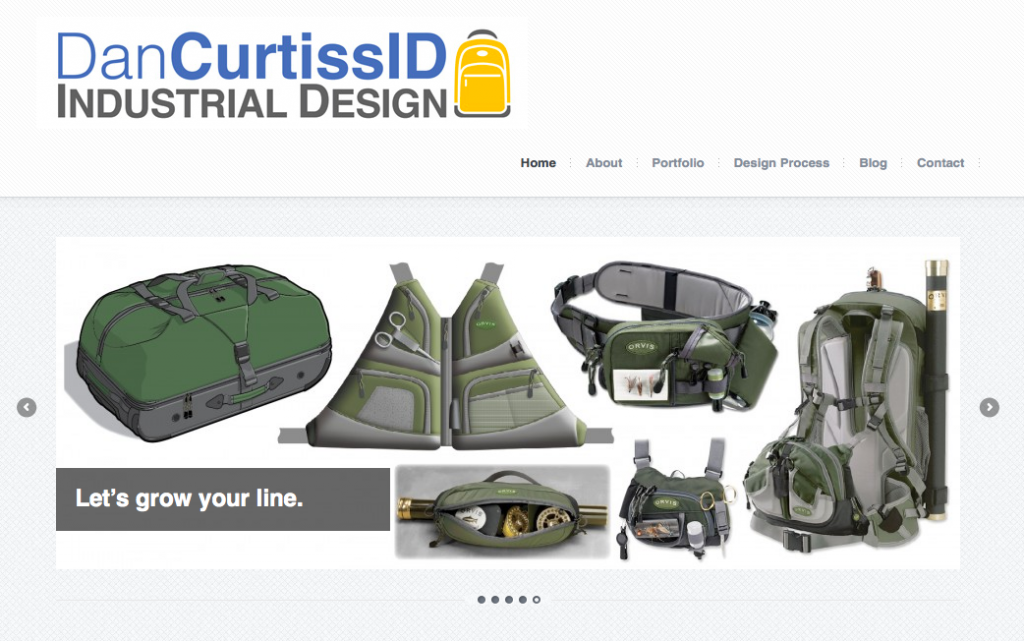 A simple clean design for Dan Curtiss Industrial Design, a leading design consultancy. An existing template was customized to gain a clean uncluttered look for the client.
Gates Corporation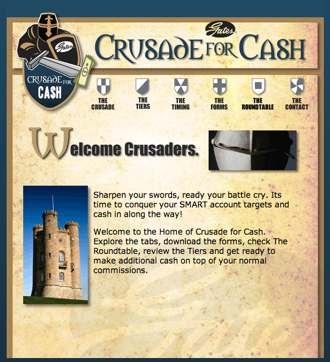 Gates Corporation is based in Denver, Colorado, employes 20,000 people and had $4.2 billion of revenue in 2009. It is one of the largest non-tire rubber companies in the world. Jacana was hired to develop a website for the sale team.
University of Colorado Boulder – CPRG Portal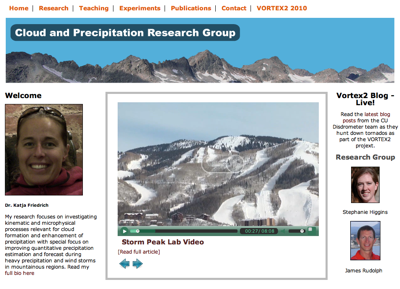 The Cloud and Precipitation Research Group at CU Boulder is involved in tornado and hurricane research. Jacana implemented a portal based solution that included an innovative video / content carousel.
New Vista Research
New Vista Research is a Technical Consulting Company based in Boulder, CO with past clients that include NASA, US Navy, GM and 3M. Jacana was chosen to undertake a complete site redesign and migrate the site from flat HTML code hosted on Yahoo Small Business to the Drupal Content Management System hosted on Jacana's Web Servers.
Birdhouse King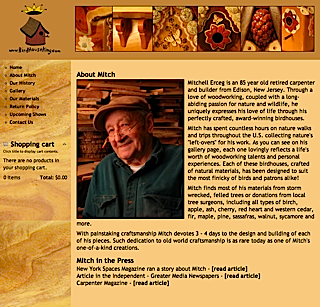 BirdhouseKing.com is a website that showcases handcrafted, fine art birdhouses by master craftsman Mitch Erceg of Edison, NJ. These high end, handcrafted birdhouses are available to purchase via a shopping cart system on the website. The site is built on the Drupal Content Management Platform and uses an integrated shopping cart module (Ubercart Cart) that allows the client to track all aspects of the purchase including inventory, shipping, returns and payment. The Client is also able to upload new products and images, change inventory and product price and description from a web interface.
PlanetGapYear.com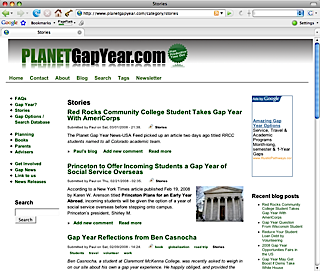 Launched in October 2007, Planet Gap Year aims to create the first interactive on-line community for US high school graduates and college students to plan a productive gap year. The site was built on the Drupal platform and includes a custom database that enables visitors to search a database of Gap Year Programs.
Jacana applied its SEO magic to PlanetGapYear.com and as of March 2008 it boasts a Google Page Rank of 4, quite a feat given the age of the site.
Voip303.com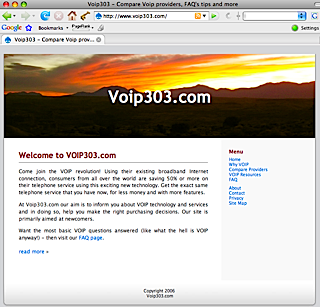 Another Drupal based website for the Voice Over Internet Protocol industry. ]
BIBA (archive)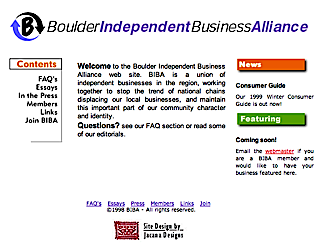 This site was built for the Boulder Independent Business Alliance and was aimed at promoting Boulder area independent businesses. [ Visit the site (ARCHIVE) >>> ]
Mosquito Pass Marathon (archive)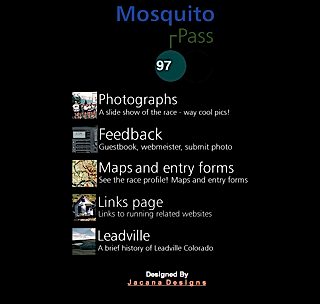 This site was built to document the high altitude Mosquito Pass Marathon. [ Visit the site (ARCHIVE) >>> ]